Penn State running back Saquon Barkley has officially announced that he will be making the jump to professional football. This comes on the heels of a huge junior season which saw him finish fourth in the Heisman trophy voting.
After a stellar career in which he set Penn State records for all-time rushing touchdowns (39) and career all-purpose yards (5,279 yards), his decision comes as a surprise to no one who has been watching the college football landscape. In addition to being a generational talent on the field, he has also represented his family and Penn State with tremendous class.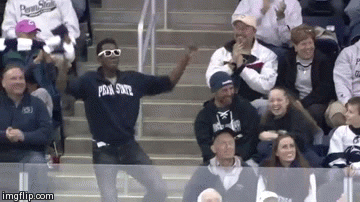 As the NFL Draft approaches, Barkley has announced that he has signed with Roc Nation Sports which was founded by rapper and businessman, Jay Z. With Roc Nation representing him, Barkley will hope to make a splash in the upcoming draft.
Despite his popularity, there are still naysayers who claim that he is being selfish and letting his teammates down. They claim that he is being driven by the dollars that being a top draft pick will surely bring. As a Penn State alumnus and football fan, I am in full support of Saquon Barkley's decision. Through all his accomplishments, he has always displayed modesty and character. This is the only decision that makes sense from a business perspective. His decision to pursue a career in the NFL will help to provide for his family financially. It will also eliminate the possibility of injury he would take on by choosing to play one more year in college. He has nothing left to prove at Penn State; his career has included dozens of highlights and great victories. I believe it would be foolish to risk a lucrative contract just to play one additional year in college. The decision to leave school is undoubtedly the correct one.
There will be many eyes on the young man out of Whitehall High School; but after all he has done at Penn State, there is no reason to believe the future will hold anything but triumph. I wish Saquon nothing but success wherever he lands in the NFL.